LG 6001HV Smart ThinQ Washing Machine First Impressions Review
Washer
$1,599.99
Wash Controls & Use
Detergent Dispenser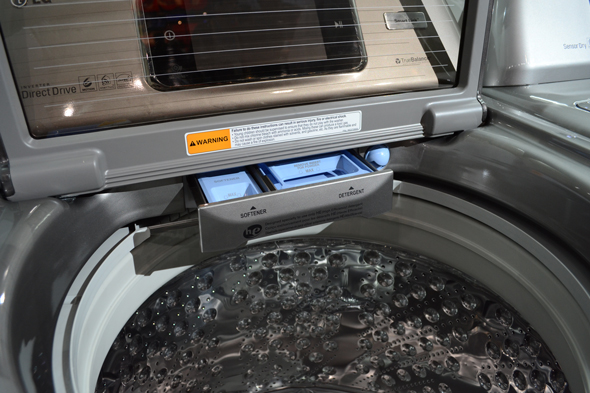 Washer Door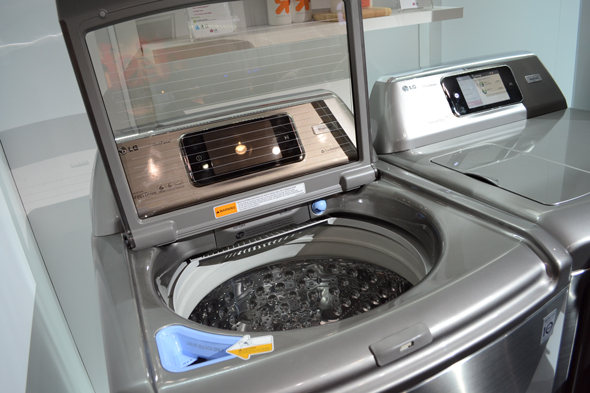 Ease of Use
Should the WT6001HV let you down, it also features a more advanced version of LG's Smart Diagnosis, which troubleshoots and displays what's gone wrong with the unit on the smartphone app or web interface. The WT6001HV should also be compatible with smart grid technology as soon as energy companies decide on a smart grid standard.
Controls
Compared to the WT5101HV and its enchanted forest of buttons, knobs and displays, the WT6001HV's single touchscreen is absolutely refreshing. Because there doesn't have to be a dial position or button for every kind of wash, LG can also add more custom cycles. The names and features of those cycles should be finalized when the WT6001HV goes on sale sometime in 2012.
Customization menus appear within wash cycles, saving valuable control panel real estate. Users can also choose, customize and monitor wash cycles through a smartphone app. Unlike Samsung's smart washer on the LG it's possible to create an entirely customized cycle using the LG smartphone app.